Song, from Malaysia
His account :
"Purchased a best tractor for my raven ac turntable with Schroeder 2fw tonearm. Previously I set up using Feirkert Universal Protractor- beautiful looking and not too cheap protractor.
Compare to Best Tractor it certainly does not have the refinement necessary to set up the alignment an overhang precisely. Setting up my schroeder tonearm with Jan Allaert MC1B catridge is certainly not easy with its short stylus. However after 3-4 attempts, I think I got it right.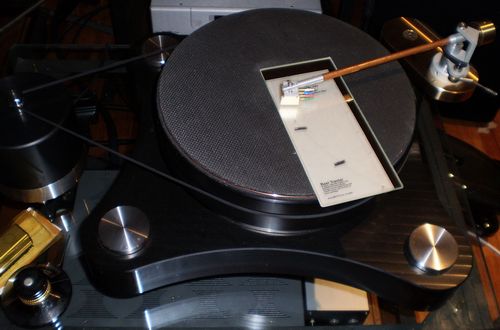 "10x or higher magnifying glass is definitely necessary and with the instruction provided by Yip, and some practises , it is not too difficult to set up correctly

Do I like it?

Certainly, with such fine line compared to Feirkert it certainly much more accurately and for LP playback, a miniscule 0.05 mm make a big difference between a great system and a average set up and I do noticed a small difference when setting alignment/overhang , which is due to the thickness of the line and ultra thick dot of the null points of the Feirkert compare to Best proctractor.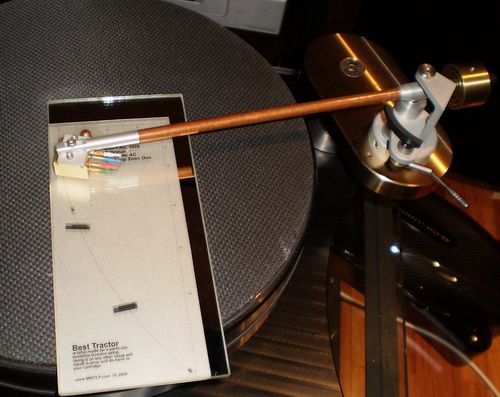 "The concept of parallax error is certainly a brilliant yet simple idea. How else do you get the overhang correct?

Sonic improvement ?

Definitely bigger soundstaging and most important , the dynamics of my set up improvely vastly
What could have been better ? Well the glass used is thicker than normal LP. That make VTA setting important. In fact after setting the alignment and overhang and with some feedbacks from friends , I experimented with VTA is amply rewarded.